The Growing Talent Crisis: Challenges and Solutions

As the global workforce struggles to keep pace with hiring needs, demands for talented employees exceeds the supply, leaving many organizations wondering what strategies to adopt to ensure that they can retain and even expand their workforces to maintain competitiv ... More



The Eye Care Professions
By Dr. Mitchell Scheiman
There are two primary providers in the eye care profession. The differences between the two professions are significant and are related to the respective educational and clinical training programs for each profession. An ophthalmologist is a medical doctor who spec ... More

Personnel Policies & Procedures Manual



Do you have an office policy manual? If not, you should. A properly-worded manual is an absolute necessity in today's litigious society as it helps maintain an orderly, productive office and prevents misunderstandings and problems that all too easily turn into major headaches, lawsuits, and legal fees.

The Personnel Policies & Procedures Manual was designed to avert common pitfalls many physicians face in day-to-day management of staff in the medical office.

Provided in CD-ROM format for easy customization, it offers a complete personnel management guide for the physician office. The manual is thorough yet concise, with procedures for every imaginable topic. Nothing is overlooked.


Simply import the manual (provided on CD) into your word processor and select or customize your policies!

Overview Of Topics
The Hiring Process

Employment

Hours Of Work And Attendance

Benefits

Standards Of Conduct

Corrective Action

Wage And Salary Administration

Health And Safety

Communications

Ending The Employment Relationship

For more details or to order, go to http://healthcare-trainingcenter.com/showPADetails.asp?TCID=1002175

HIPAA Portability
Training & Certification Program



The HIPAA Portability Training & Certification Program covers both the basics and the detailed rules for portability and availability of health care coverage, as well as the integration with other applicable laws. The Program includes the notice requirement rules and administrative tips to help with compliance.

More than just a read-along format typical in printed books, the course includes numerous examples, "Administrative Tips", and "Procedural Recommendations", as well as scenario-based, multiple choice interactive quizzes (with answer rationale provided) that test your ability to apply the correct procedures and processes learned during training that are key to HIPAA Portability administration.

Program Benefits:
Award-winning, easy-to-use interface that includes numerous "Administrative Tips" and examples that highlight key learning areas

Interactive Q&A with answer rationale provided to help ensure learning and check your progress along the way

Procedural recommendations that provide key processes and procedures

Access via the Internet allows you to study at your pace and access materials anytime, anywhere

Special "Bookmark" feature that allows you to learn at your own pace and quickly return to training if you are interrupted

Test to become a "Certified HIPAA Portability Administrator". Your test is taken online and scored immediately, and your Certificate is mailed directly to you! We also show you any incorrectly answered test questions so you can improve any areas of weakness!

FREE updates when the law changes
... More Details / Purchase

The Insurance Phone Book



Are you caught up in the bureaucracy of the insurance industry? Let the Insurance Phone Book, provided both as a book and on CD-ROM, help you cut through the red tape!

The more than 3,500 insurance companies and 2,100 executive contacts listed allow you to file claims faster and easier, eliminating long waits for the customer and for you.


The contacts in the Insurance Phone Book run the gamut from presidents and CEOs to claims and customer service managers. Individual listings include:
Insurance company name

Street address

General e-mail address

Web site address

Phone and fax numbers

Codes for insurance lines carried
You'll also find listings for state departments of insurance and workers' compensation administrations.

There are four convenient indices to help you locate the information you are looking for: the Geographic Location index, the State Departments of Insurance index, the State Departments of Workers' Compensation index, and the Social Security Numbers index.

The CD-ROM contains a fully searchable comma delimited data file that can be imported and used with practically any database or data management application including: ACT, Microsoft Access, Microsoft Excel, dBase, Goldmine and more!

For more details or to order, go to http://healthcare-trainingcenter.com/showPADetails.asp?TCID=1002171

American Healthcare Radiology Administrators






The American Healthcare Radiology Administrators (AHRA) is the pre-eminent organization for leaders in radiology, serving administrators and technologists alike.

As the association for medical imaging management, AHRA offers a complete slate of professional development programs—including a comprehensive selection of education conferences and seminars, the AHRA Leadership Institute, networking opportunities, award-winning publications and the Certified Radiology Administrator credential.

Founded in 1973, AHRA's membership reaches across the country and around the world. Its more than 4,000 members represent management at all levels for freestanding imaging centers, hospital imaging departments and group practices.

Members worldwide enjoy benefits unmatched by other professional societies–benefits that include an extensive slate of conferences and seminars, an online database of all AHRA members, unique mentoring exchange programs, first-class and award-winning publications, and a popular list server.


AHRA Educational Opportunities


AHRA Annual Meeting & Exposition

This event brings together more than 1,000 radiology administrators and 200 exhibitors. Attendees have the opportunity to learn about the latest technology, government regulations, staffing concerns, management issues, and personal improvement. Earn CE credit while networking with colleagues.

AHRA Spring Conference

This conference focuses on the changing technological advancements in the industry.

AHRA Fall Conference

This conference addresses the specific needs of radiology administrators who work in a free-standing imaging center environment.

AHRA Webinars

Held monthly, these educational opportunities provide attendees an opportunity to learn from the convenience of their homes or offices, with topics changing to reflect the changing needs of radiology administrators.

Coding Seminars

Learn how to avoid costly coding errors and improve audit and reimbursement success.

Online Education

Read an article online, take a test, pass the test and earn 1 Category A credit.




More About This Vendor

See Complete Vendor Directory

How To Recruit, Motivate,
And Manage A Winning Staff



Personnel management is always a challenge and even the most experienced manager looks for continuing education in this field.

Practice managers and physicians will benefit from the contents of this comprehensive manual that gives a step-by-step approach to managing employees in a medical practice.

Learn the best ways to recruit, hire, motivate, evaluate and when necessary, fire employees.

This book is a good investment for developing a first-rate professional staff.


Covered Topics Include:
Monetary and non-monetary incentives and rewards

Becoming a better delegator

Innovative ways to boost morale in your practice

Firm but fair policies for vacations, holidays, and sick leave

Reviewing staff performance and salaries

Managing the employee in crisis

An appendix of tools for training employees

Staff guidelines for confidentiality and privacy

CD with over 40 checklists and sample letters for dealing with employee issues
...and Much More!

For more details or to order, go to http://healthcare-trainingcenter.com/showPADetails.asp?TCID=1003173

COBRA Liability & Regulations Review
Learn from Infinisource, the nation's most respected COBRA experts (we have helped over 250,000 seminar attendees understand COBRA!). Attendees also receive the updated COBRA reference manual with the latest case law studies!


Other Events:
See Complete Calendar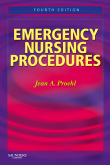 Emergency Nursing Procedures, 4th Edition
EMERGENCY NURSING PROCEDURES includes 193 step-by-step emergency procedures; Detailed illustrations visually reinforce techniques and clearly show steps to procedures, making this handbook an essential and comprehensive resource for any emergency professional.

Other Books:
See More Books